Get To Know the Safest Cars for Teen Drivers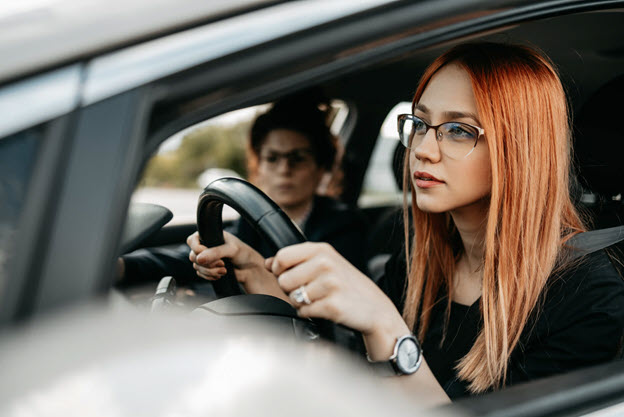 With less experience behind the wheel, teenage drivers are at a higher risk of putting themselves and others in danger on the road. This heightens the importance of finding safe and reliable vehicles to put them in. But with an untenable price point on too many of the go-to options, affordability also comes into play when choosing the proper car for your teen driver. At Trillium Driving Schools in Lawrenceville and Roswell, GA, we have put together a quick and comprehensive guide to vehicle choices that can promote safe driving among newer drivers. Keep reading to learn more and sign up for driver's education courses to prepare your young ones for sitting in the driver's seat.
Best Choices
The Insurance Institute For Highway Safety (IIHS) and Consumer Reports (CR) teamed up to recommend used cars for families of new drivers. With a price range between $6,000 and $20,000, these vehicles are great and affordable choices for those looking for peace of mind on the road. They created two separate lists of safe driving options for teens: Best Choices and Good Choices. While the Good Choices list offers a more affordable selection, the Best Choices list is geared to an even higher level of protection.
Every car listed as a Best Choice has standard electronic stability control and a curb weight of more than 2,750 pounds. With positive ratings by the IIHS on head restraint tests and roof strength among other tests, this list features cars that are sturdy and can protect passengers in the case of an accident. In addition to passing IIHS tests, these vehicles also scored above-average reliability and emergency handling scores from CR. To accommodate high-pressure braking, these vehicles all feature dry braking distances of 145 feet or less.
Small Cars
If you are looking for a smaller vehicle to begin your driving journey, these Best Choices are a terrific place to start. On the cheaper end of the spectrum, the Ford C-Max Hybrid and Mazda 3 sedan/hatchback are both priced at under $9,000. With one of the higher ratings of the year's class, the Ford C-Max Hybrid was selected as a top safety pick in 2014. The same applies to the 2014 Mazda 3 due to its optional front crash prevention.
Other top safety options close to this price range are the Chevrolet Volt ($10,500) and the Subaru Impreza sedan or wagon ($11,000). Head-on crash tests showed that these cars well-maintained the drivers' survival spaces in this context.
On the pricier end of the list of small cars are Toyota Corolla Hatchbacks, Honda Insights, and Subaru Crosstreks. All of these are listed at above $18,000. The Toyota and the Subaru both feature top-end headlights that can help young drivers avoid and mitigate crashes. Meanwhile, the Honda Insight possesses some of the latest active and passive crash mitigation technologies, making it one of the safest vehicles on the market.
Midsize Cars
Midsized vehicles are a comfortable riding option for just about anyone. If this sounds like the route you want to take with your teen's car, then take a look at the Best Choices below:
Two Subarus — the Legacy and the Outback — fill out the cheaper end of the list with both priced between $8,000 and $9,000. The airbags and footwell areas of both Subarus fared well in crash tests, giving them positive test results.
There are many options in the range between $10,000 and $14,000, including three 2015 Top Safety Picks: the Lincoln MKZ, the Toyota Prius V, and the Volkswagen Passat. The 2014 Mazda 6 rounds out this price range with its optional safety features such as blind spot detection and lane departure warnings. These can be helpful for a beginning teen driver.
The priciest midsize Best Choice selections are the Volvo S60 ($19,100) and the Audi A6 ($19,400). The Volvo S60 is one of the safest compact executive vehicles you can purchase for your teen, as it received the IIHS's highest rating in every crash test it faced. The Audi A6 also passed with flying colors in its safety testing, making it another optimal choice for teens who can afford it.
Large Cars, SUVs, & Minivans
For families that are looking at cars to accommodate everyone, not just their teen, the Best Choice list put together a thorough list of vehicles that all passed safety testing. Most of these are on the more expensive side, but with a larger vehicle, you can feel more confident in its safety performance.
Among the non-SUV and non-minivan large cars that made the list were the Toyota Avalon ($15,700) and Hyundai Genesis ($18,100). These vehicles are reliable in dangerous situations due to their resistance shown in crash testing.
The Best Choice list featured a number of SUVs to choose from between the price points of $10,000 and $20,000. These included the Mazda CX-5 and the Ford Edge ($12,900) which represent the cheapest options for small SUVs and midsize SUVs. For more premium car shoppers, the Mazda CX-3 ($19,200) may be the small SUV route to take because it received top safety ratings and can save money on annual repairs. Likewise, due to its standout performance in front, side, and rollover crash tests, the Hyundai Santa Fe($17,800) is a top-quality choice for those looking at midsize SUVs.
On the minivan front, the Toyota Sienna ($14,700), Kia Sedona ($15,200), and Honda Odyssey ($17,100) round out the picture. From a crash prevention perspective, Kia Sedona offers the best results. However, the Honda Odyssey makes up for this gap in performance with its additional safety features that helped it earn top-class safety ratings on its frontal and side crash tests.
Good Choices
For families and teens that are on a stricter budget, the Good Choices list from the IIHS and CR can help identify safe vehicles at an affordable rate. Here is a look at the small car selections on the list:
2011-13 Mazda 3 sedan or hatchback ($6,000)
2012-15, 2019 or newer Honda Civic sedan ($7,100)
2011 or newer Toyota Prius ($8,100)
2013 Chevrolet Volt ($8,800)
2014 or newer Toyota Corolla sedan ($10,900)
2012-13 Lexus CT200h ($11,100)
Midsize cars that are Good Choices for families with teen drivers are:
2012-14 Toyota Prius V ($8,500)
2012 or newer Toyota Camry ($9,400)
2012 or newer Honda Accord sedan ($9,900)
2016 Volkswagen Jetta ($10,900)
2015, 2018 Ford Fusion ($12,200)
2016 BMW 3 series sedan ($14,500)
2017, 2020 Nissan Altima ($14,700)
Some Good Choices for larger cars that are more suitable as family vehicles are:
2011 Ford Taurus ($6,300)
2011 Hyundai Genesis ($6,900)
2011-14 Toyota Avalon ($9,400)
2014-20 Nissan Rogue ($11,000)
These vehicle recommendations can make for a less worrisome atmosphere as your teen starts driving. If you need help preparing your teen to get behind the wheel, Trillium Driving Schools in Roswell, GA, and Lawrenceville, GA, can help. Sign up for our driving courses this summer and learn defensive driving techniques and basic driving skills.